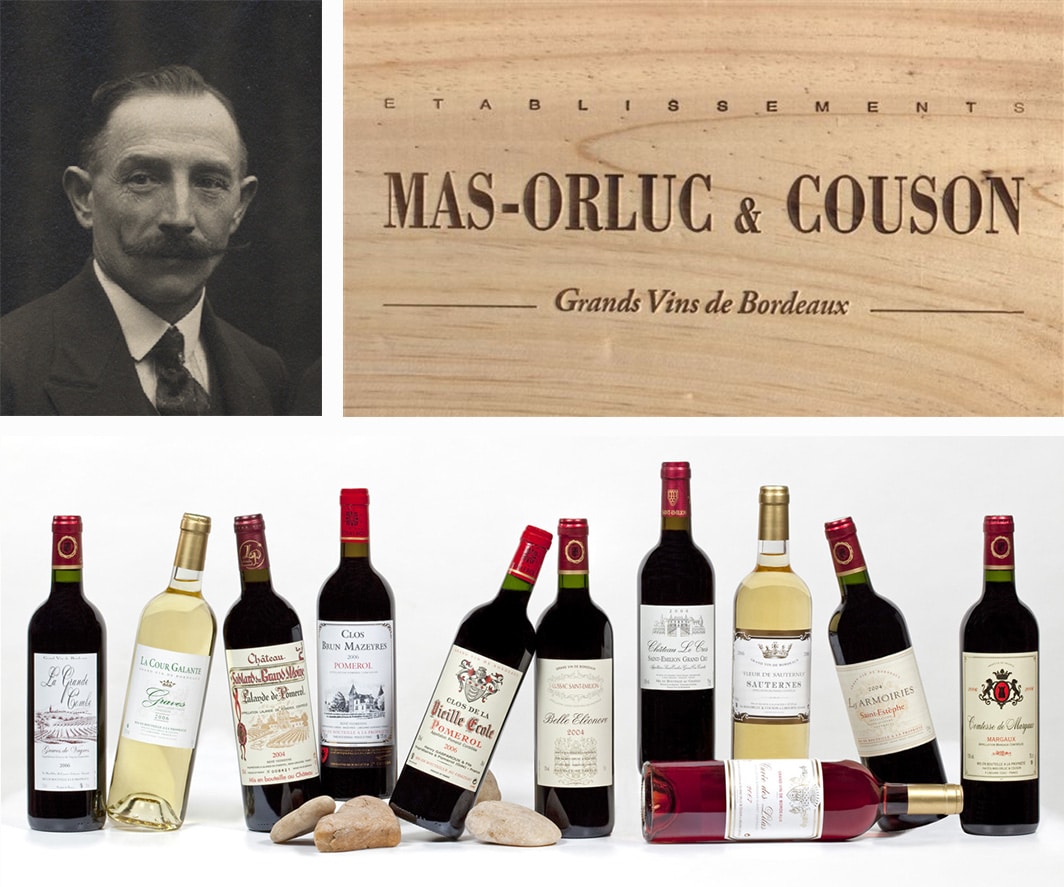 Of the three Vedrenne brothers from the commune of Le Jardin in the Corrèze who became négociants in the early 20th century, Léonard was the eldest. He passed on his client base to his son-in-law Jules Mas.
To distinguish himself from his twin, Joannet, his other brother Firmin traded under his wife's name, Orluc.
Their nephew René later took on their respective client bases, along with those of his father, and focused development in the regions of Brittany and Normandy, under the name Mas-Orluc & Couson.
Since then, this sales network has continued to grow and adapt, whilst remaining true to its original vocation:
Sales to private customers, who are offered a range of carefully selected wines during home tastings and at fairs throughout the country. Every wine shipped from our cellars in Libourne is presented and specially recommended by our sales teams.